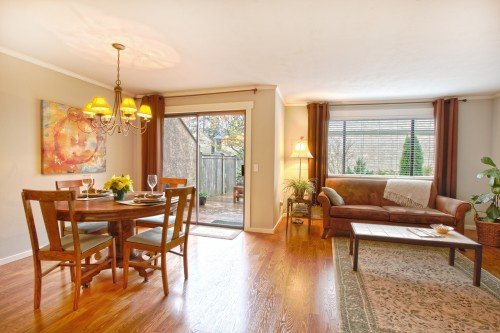 By Julea Joseph, Reinventing Space
Every morning on my Chicago area social media feed, I see acres and acres of empty rooms posted by real estate professionals. So many empty dining rooms, breakfast rooms, kitchens, living and bedrooms. Do I stop and click on the photo, intrigued to have a look at the room, the house, the property? No, I just scroll on by … Do I read the eloquently written description? Do I appreciate the professional photography? No, I just scroll on by … Why? It's that they all look the same; devoid of any senses, any flavor, any style.
WHY?
#1. An empty home leaves an empty canvas to paint negative thoughts on. Prospective buyers will find imperfections or they'll not be interested or overlook features. An empty home amplifies negative thoughts.
#2. Empty homes lack a vision of its layout. What is this room? A staged home shows off how the home flows and how each space can be used.
#3. An empty home is void of imagination and feeling. People buy homes on emotion. An empty property is just a HOUSE, a staged property becomes a HOME. Home staging creates the emotion that your prospective buyers envisioned.
#4. The National Association of REALTORS 2015 Profile on Home Staging found that 81 percent of buyers find it is easier to visualize a property as a future home when it's staged.
"A staged home may seem like it has furniture that's fixed in place; but what is going on in the buyer's mind is a very kinetic process. With a home that is staged, they see a family – celebrating home." –Julea Joseph
---
Information from StyledStagedSold.com